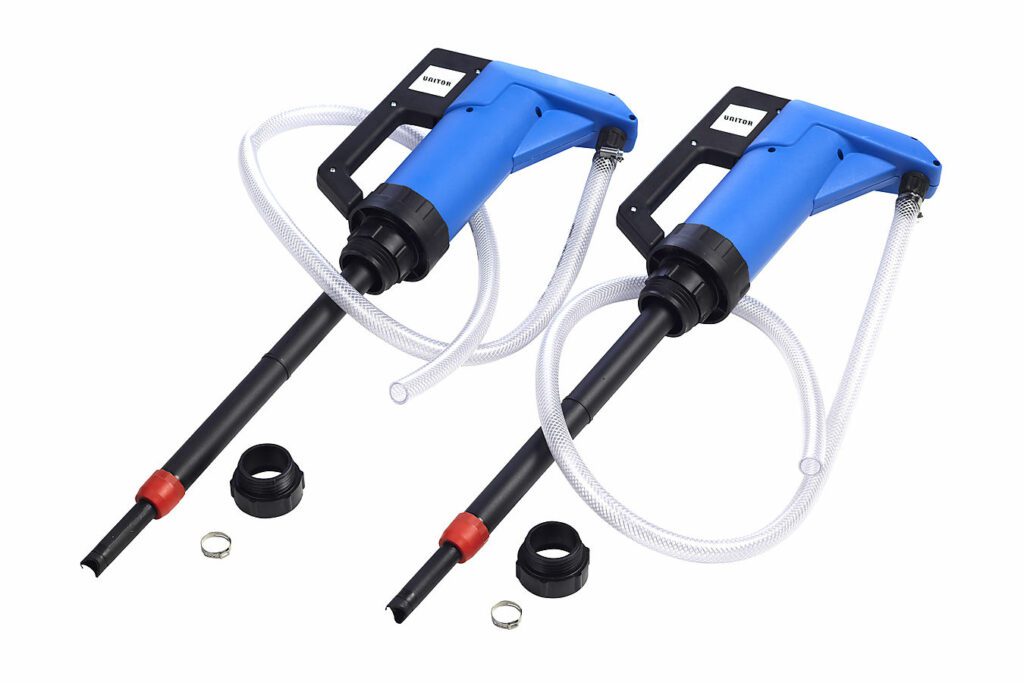 PRODUKT INFORMASJON:
Produktnummer: 637447
Liter: 
The hand pump is a simple and cost effective method of moving small and medium quantities of liquid from a 200 L barrel, 60 L drum or a 25 L pail (requires an adapter).
Product information
The pump is easy to mount and use and capable of pumping solvents and chemicals compatible with Viton and PTFE seals. The pumps moves 0,33 L per stroke.
Chemical pump lever type (set of 2 pumps).
Features
Fast and simple liquid transfer
Flexible
Benefits
Cost effective
Ideal for smaller quantities of liquid
Low maintenance
CONNECTION FOR HAND PUMP F/25L PAIL
Produktnr: 655514
Connection ring for 25L pail. Accessories can be used with product number 637447.