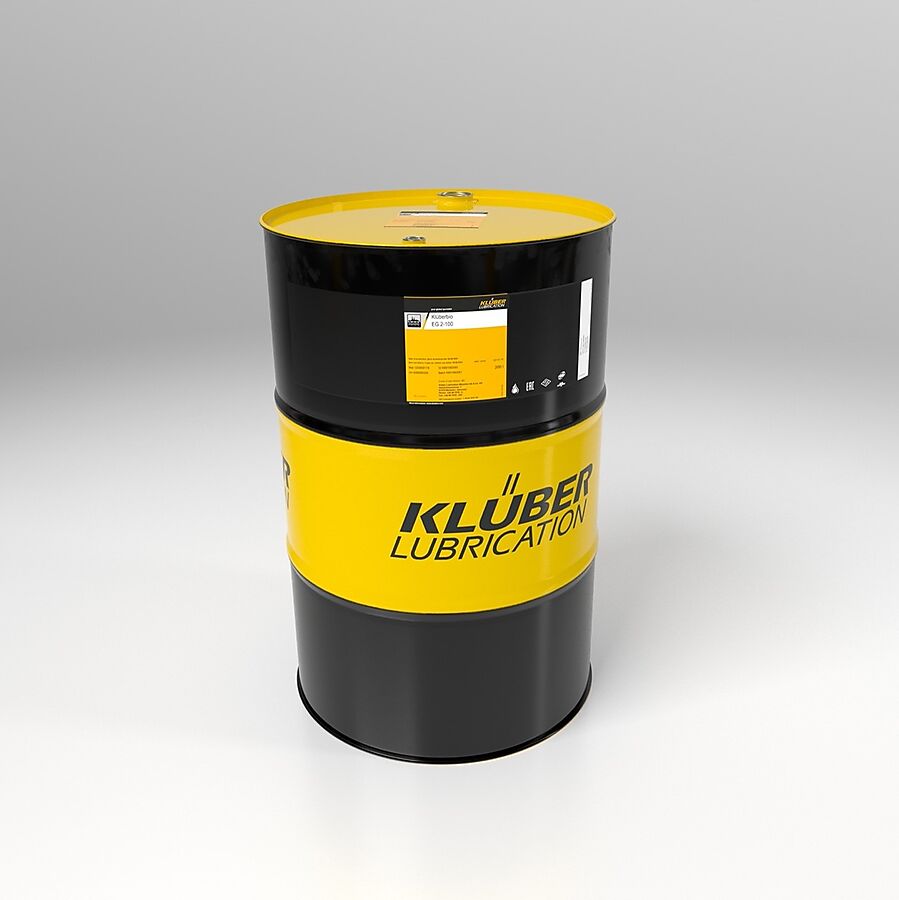 PRODUKT INFORMASJON:
Produktnummer: 682 – 210072
Forpakning: 18 kg | 180 kg
KLÜBERBIO LG 39-701 N is an Environmentally Acceptable Lubricant (EAL) designed for maximal efficiency and protection for your open gear drives. Powerfully adhesive, combined with excellent wear and corrosion protection. It is optimised for use in spray systems — even in low temperatures — helping you cut down on your operating costs.
Product information
Equipment onboard ships like open gear drives and jack-up lifting systems are in frequent contact with seawater and hence at risk of corrosion. To ensure a longer equipment life, KLÜBERBIO LG 39-701 N makes use of a new type of base oil and additive package for a boosted load capacity, good antiwear and anticorrosive properties, and excellent adhesion strength.
Possessing good low-temperature behaviour, KLÜBERBIO LG 39-701 N is optimised for use in centralised lubricating systems where it can be pumped as low as -30 °C or sprayed at 0 °C. It is a versatile lubricant solution that you can use over a wider temperature range than what is common with mineral-oil-based greases (of the same base oil viscosity)' including cold conditions.
Moreover, this high-performance grease promises that less is enough — sprayed in jack-up lifting systems, KLÜBERBIO LG 39-701 N cuts your lubricant consumption by over 50%, meaning lesser operating costs for you, and reduced wastage for the environment.
KLÜBERBIO LG 39-701 N complies with the 2013 Vessel General Permit requirements of the Environmental Protection Agency (EPA) for biodegradability, non-toxicity and non-bioaccumulation. Its base oil is made from 100% renewable resources and ultimately biodegradable, minimising any damage caused to our waters in the event of a leak.
Features
Compliant with the requirements for Environmentally Acceptable Lubricants (EAL) as defined by the EPA 2013 Vessel General Permit
Good low-temperature behaviour
Optimised for use in spray lubrication systems
Antiwear and anticorrosive
Powerful adhesion
Meets requirements for OSPAR conformance, including Norway Yellow 1, Denmark (registration no. 2458948) and Cefas E (registration no. 27423)
Benefits
Environmentally-friendly
Protects your equipment from corrosion
Protects your equipment from wear and tear
Performs well over a wide range of temperatures including cold ones
No drip off that could contaminate your deck or goods
Effective and economical in use, especially by spray systems
Directions for use
KLÜBERBIO LG 39-701 N was developed for lubricating open gear drives, rack-and-pinion drives, rudder stocks and sliding surfaces with high surface pressure.
It is ideal for maritime applications requiring good eco-compatibility, anticorrosive effects, and/or high load-carrying capacity.
Apply KLÜBERBIO LG 39-701 N continuously using transfer pinion lubrication, spray systems, automatic greasing systems or brush.