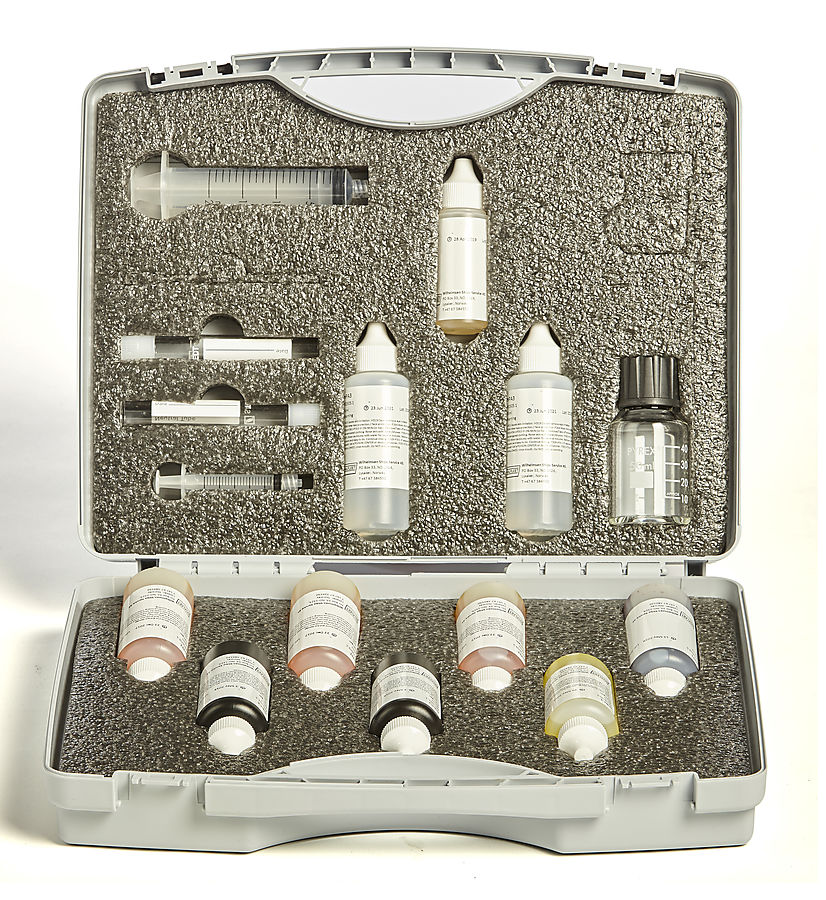 PRODUKT INFORMASJON:
Produktnummer: 777066

Combined drop test kit for engine cooling waters and low pressure boilers. Test parameters are P Alkalinity, Chloride and Nitrite.
Product information
Supplied with
Instruction Sheet, 1 x mBC1 Chloride Indicator Reagent 65ml, 2 x mBC2 Chloride Titration Reagent 65ml, 1 x mN1 Nitrite Indicator Reagent 65ml, 3 x mN2 Nitrite Titration Reagent 65ml, 1 x mPA1 P Alkalinity Indicator Reagent, 2 x mPA3 P Alkalinity Titration Reagent, 2 x 10ml Tubes, 1 x Syringe 2.5ml, 1 x Syringe 20ml, 1 x Pyrex Jar 50ml.
Benefits
Compact and portable
Suitable for LP boilers and engine cooling waters