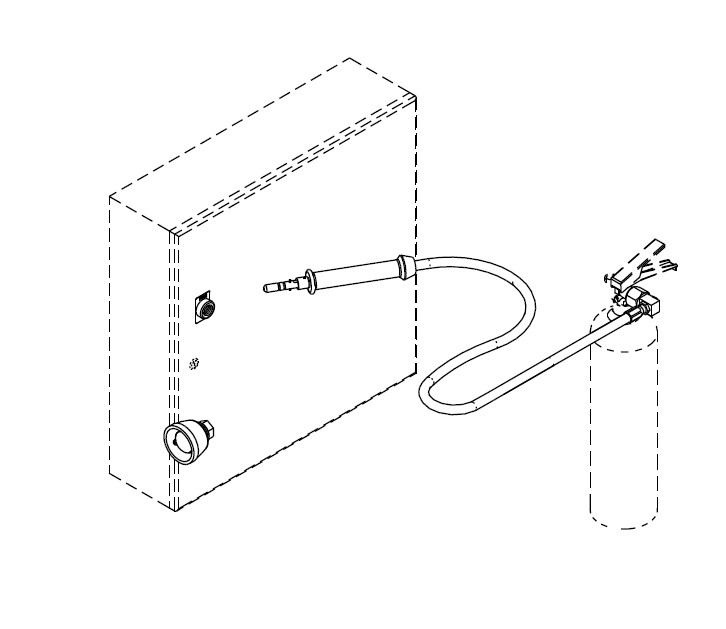 PRODUKT INFORMASJON:
Discharge Hose and Plug
Part number: 47/90289
NATO stock number: 99-1299739
Features
Hose and Plug is Rugged and corrosion resistant for marine use and commercial application
Safe and easy to use
Used with standard 2kg CO2 extinguisher
General description
Designed for use with the CO2 Inlet socket and hand applicator, the discharge hose and plug is attached to a standard 2kg CO2 extinguisher to form a versatile piece of firefighting equipment.
A cabinet fire can be safely and efficiently extinguished by inserting the plug into the CO2 inlet socket. Fitting the hand applicator converts the unit to a conventional horn and hose extinguisher.

Leadtime
This product is produced in small batches and or to order so that we can provide the best shelf life for the hoses. Allow 4 – 8 weeks for delivery.
The product should be ordered in good time before any projects are to be delivered.
RELATED PRODUCTS
Co2 Inlet Socket
Part number: 47/90396
NATO stock number: 99-5293637
NSN: 4210-99-529-3637
Almn Burst Disc for CO2 Inlet
Part number_ 47/50569
Nato Stock number: 99-1299742
For more information and stock contact us on e-mail jt@asupply.no
What does Nato Stock number means? Read more here